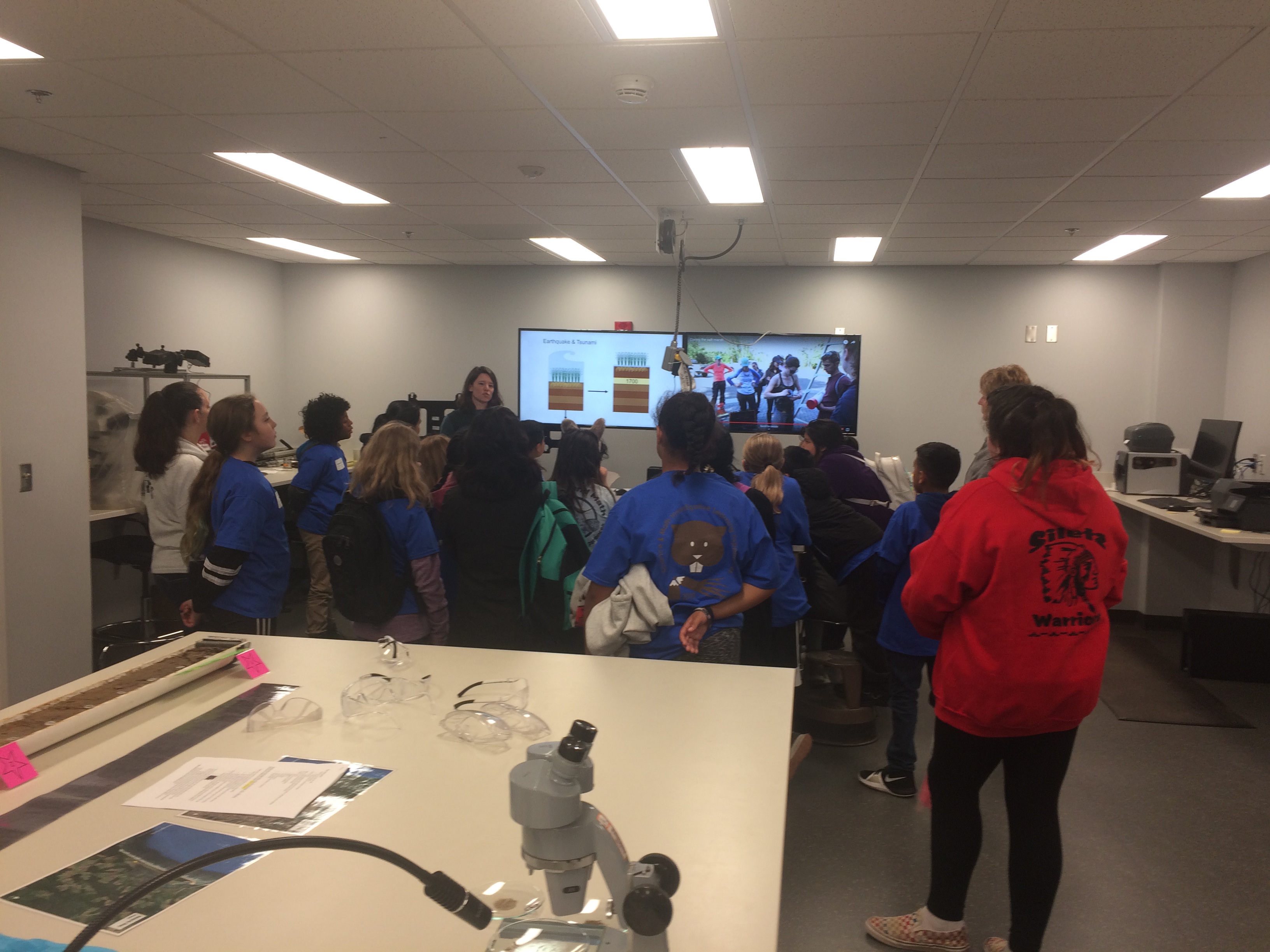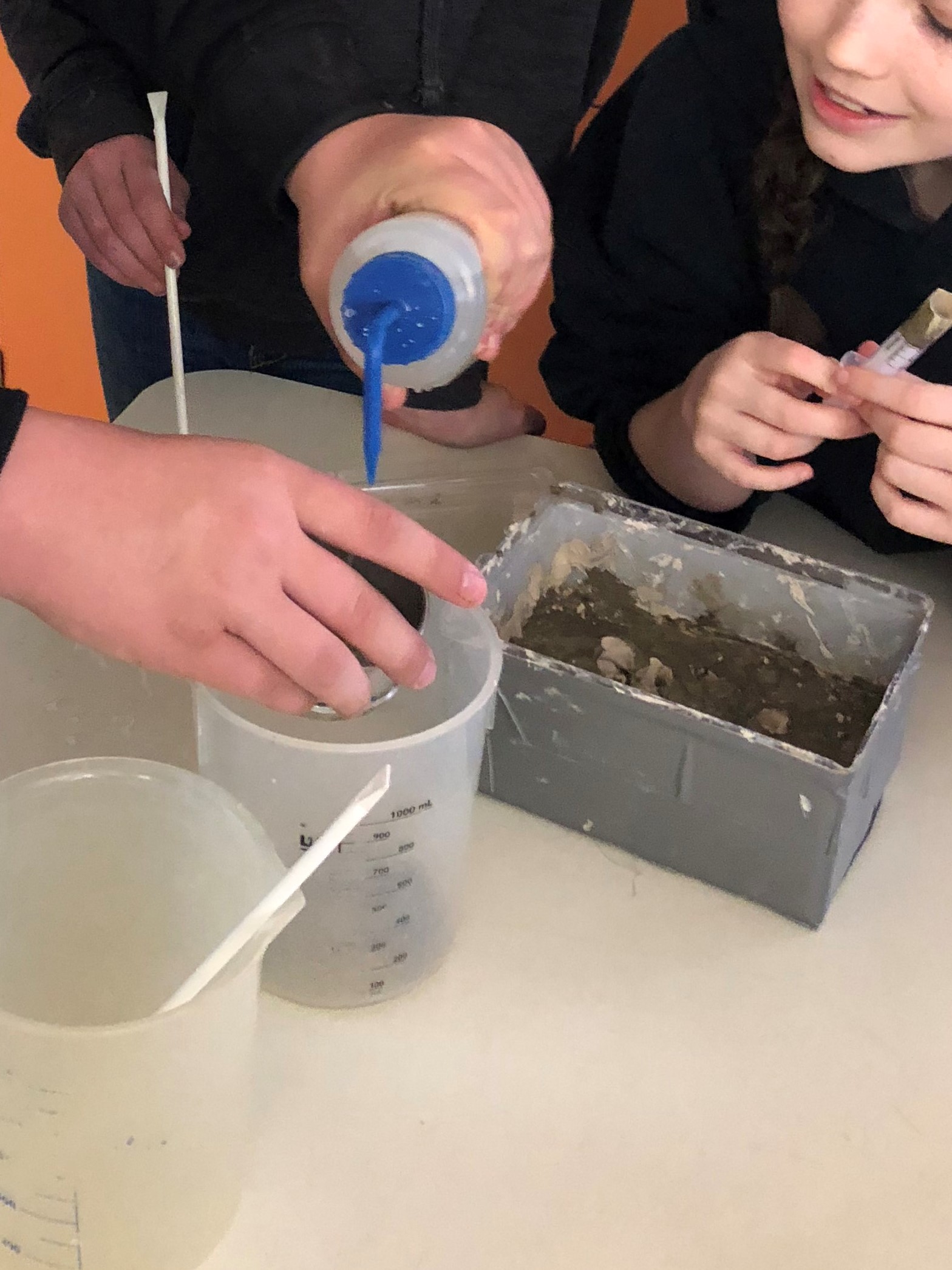 Activities
Below are several activities that have been used for classes and events at OSU-MGR.
Partnering with the Girl Scouts of Oregon and Southwest Washington (GSOSW) OSU-MGR participated in the "STEMapalooza" event in November 2020. This activity is aimed at K-8th graders, using supplies from home or available at craft stores.
In April 2019, OSU's SMILE program participants (middle and high school students from around Oregon) toured the OSU-MGR and participated in hands-on experiments looking at records of tsunamis in marine sediments. This activity was developed by CEOAS grad student Erin Peck and is aimed at middle and high school and early college students.
Designed for undergrad students, this core lab activity is a virtual lesson that uses cores from the OSU-MGR to explore sediments of the world's oceans.
Additional Activities
CEOAS has numerous activities for students to explore earth sciences. View the list here.