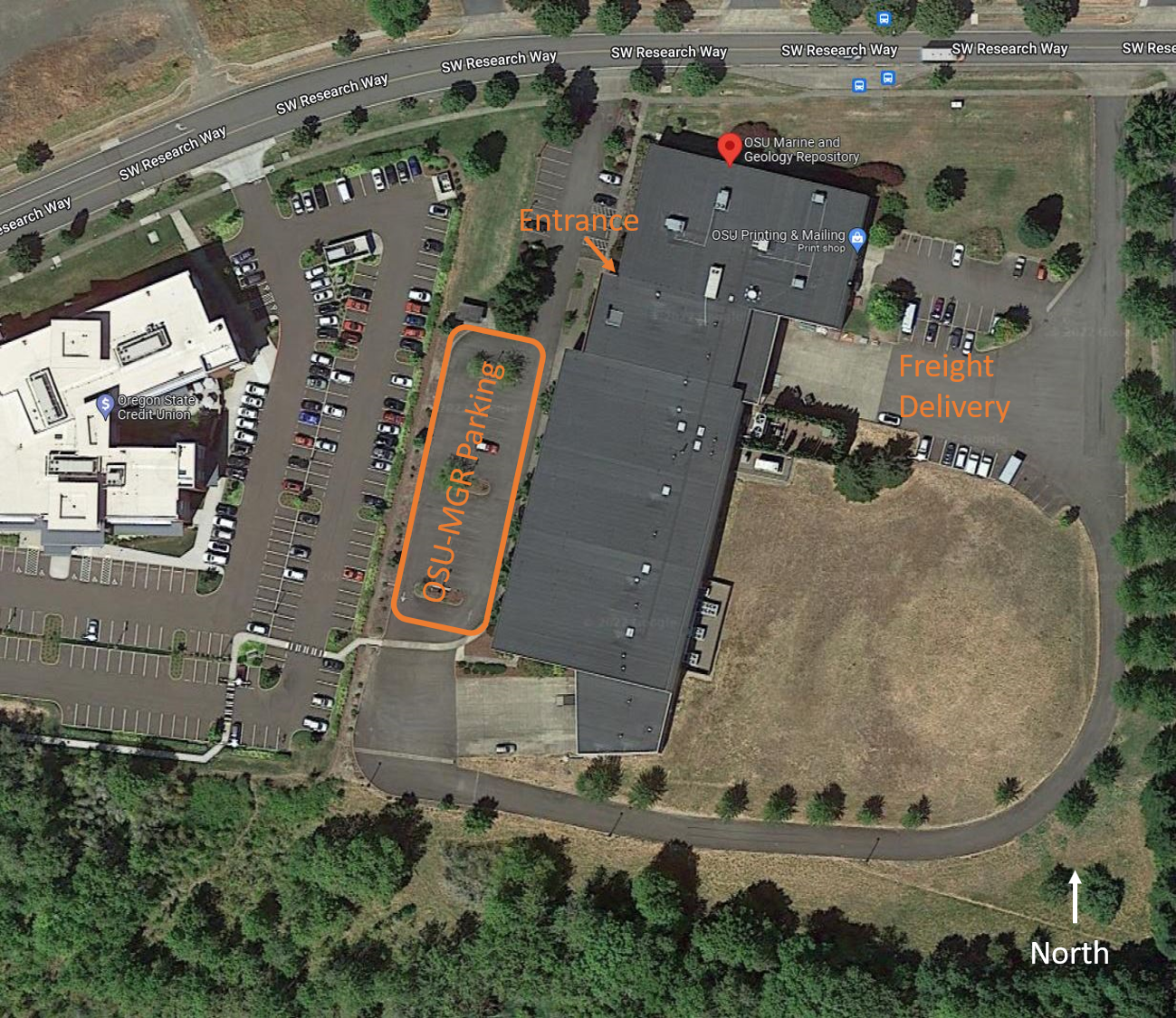 Getting Here
Address
4700 SW Research Way
Corvallis, OR 97333
Parking
The OSU-MGR is located 1.5 miles southwest of the main OSU campus. There is ample parking on the west side of the building. The first parking lot is reserved for Printing and Mailing Services. Feel free to park anywhere else in the second parking lot. Parking is free and does not require a campus parking permit.
Biking
A bike path goes along Philomath Blvd and SW 35th St, cuts over to Bruce Starker Arts Park and then up to SW Research Way. Nice ride, 10-15 mins from campus.
Bus
Two Corvallis Transit bus routes travel from downtown or campus to SW Research (20-25 minutes):
The Beaver Bus does not currently service Research Way.